If you are thinking about starting up a fish tank, you may be wondering which way to go; fresh or saltwater? Both of these aquariums offer up the benefits of keeping beautiful aquatic creatures and plants, but they also come with their own set of rules and things that have to be considered. Let's dive into the world of both fresh and saltwater fish habitats to see where your interest lies.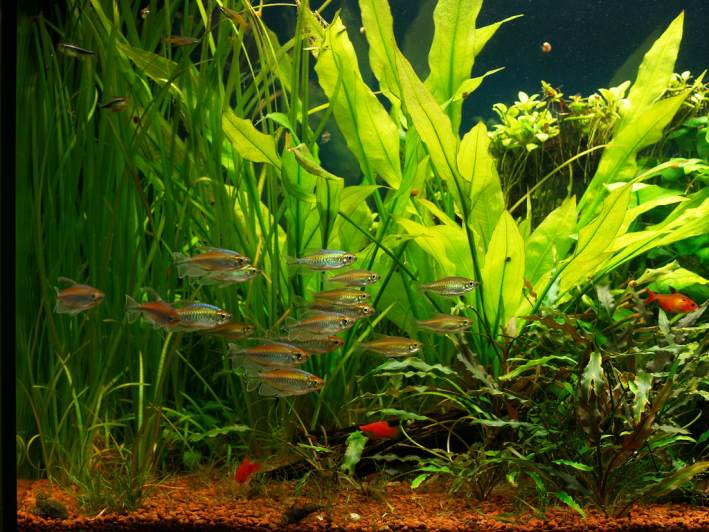 Before You Get Started
A good question to ask yourself before you get involved in the hobby of aquarium keeping, is how much time and money do you want to put into it? This makes a big difference in narrowing down your choices. Freshwater fish are less time consuming and are a considerable less cost than setting up and maintaining a saltwater aquarium. In addition, the novice can successfully keep a freshwater tank healthy and beautiful for years. So in a "clamshell" if you aren't sure how well you will like keeping an aquarium, then the easier freshwater route may be in your best interest, at least to start out with.
Equipment
Whether you keep fresh or saltwater fish, each aquarium will need equipment – even a Goldfish in a bowl will need some extras.
For freshwater fish, the nice thing is most pet stores and retailers sell aquariums that come in a set. These handy kits come with everything you need to successfully start up your tank (except the fish, of course). These usually also come with a booklet to guide you through the set-up process and helps you in the beginning stages of the hobby. The basics include;
aquarium
lid with light fixture and bulb
filter
fish food
water conditioner
fake plants
heater (not needed for Goldfish)
Saltwater aquariums on the other hand need more specialized equipment. You may be able to purchase these in kits, but most likely you will have to buy the pieces individually. The basic saltwater setup will require;
aquarium
lid with specific light source
hydrometer; measures salt content
salt mix
live rock
power head
sump
additional test kits
heater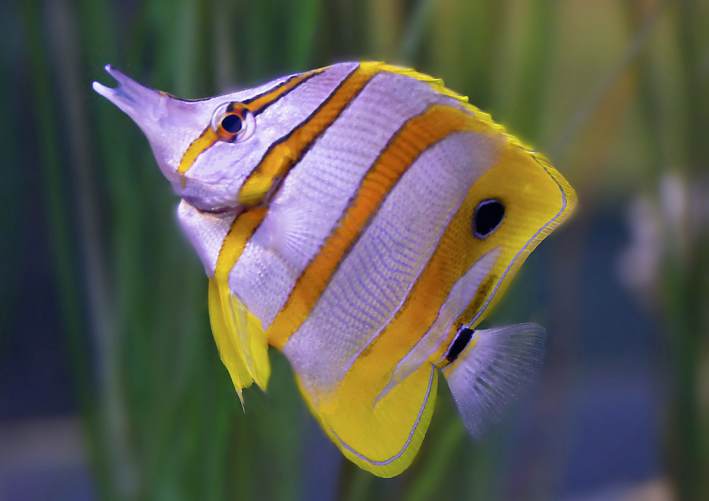 Aquarium Residents
Perhaps one of the biggest draw of having a saltwater aquarium is the colors, unique beauty and variety of residents that can inhabit your setup. These fish come in all shapes and sizes and offer a variety that freshwater fish just can't compare to. However, this also comes with a big price tag. Saltwater fish may also be harder to find and some smaller cities may actually have to special order your fish in. In addition, if you decide to add live coral to your aquarium, they will require additional treatments like specialized food, lighting and water conditions.
Freshwater tropical aquariums are much easier to maintain and the fish can be colorful and pretty in their own right. For the most part, pet stores offer a wide variety of tropical fish that are suitable to most hobbyist. These fish don't usually require anything other than a steady temperature, regular feedings and maintenance of the tank to keep them happy. If you decide to go with Goldfish, then you can eliminate the heater, as these fish prefer the cooler room temperature waters. Goldfish also come in a variety of styles and colors and are usually more hardy than your tropical fish.
Maintenance of  Your Underwater World
It doesn't matter whether you have salt or freshwater fish, both of these little underwater worlds will need some help on your part to keep them healthy. Since fish are being kept in a small area (compared to their natural habitat), the water must be changed to keep the toxins out of their world. After all, fish eat, then excrete out their waste. Without the proper maintenance of their tank, the toxins in their waste will build up and make for an unsuitable living environment
To keep a freshwater tank healthy, monthly ⅓ water changes are recommended. This involves getting a fish tank vacuum and cleaning the gravel and any algae that may be growing on the tank walls and decorations. To replace the water, you simply treat normal tap water with a water conditioner made for fish, match the temperature and pour the water back in. Occasionally you will also have to replace the carbon part of the filter system, as well.
Saltwater aquariums, on the other fin, need to have the salt correctly dissolved (which often takes a lot of time) and you will need that handy Hydrometer that ensures your salt density is just right. In addition, your saltwater residence aren't always as hardy as other fish, so you will have to be sure when you do your maintenance that you aren't doing more harm than good.
Before you invest in either salt or freshwater fish, be sure to do your research and find out all the facts of keeping these wonderful pets. Armed with enough information and dedication to keeping your pets as happy and healthy as possible, you will have a beautiful aquarium that is sure to bring you years of viewing pleasure.