Has anyone ever had a ferret?
This topic contains 4 replies, has 4 voices, and was last updated by
antop 4 years, 3 months ago.
Viewing 5 posts - 1 through 5 (of 5 total)
Friday, February 14, 2014 at 11:47 am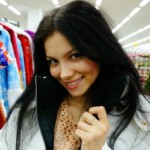 ericam
Participant
I was just curious if they are more difficult to take care of compared to a cat or dog.
Saturday, February 15, 2014 at 1:04 am
I don't know if I would say more difficult, but their care is definitely different.  My ferret I adopted from a rescue as a 1 year old is now 7, elderly for ferrets.  She was found as a stray in a big city, animal control picked her up and sent her to Critter Camp Exotic Pet Sanctuary, where I then brought her home.
They are more in depth than simply allowing a cat to roam your home. They need at leas 4 hours of play time outside of their cage a day. The rest of their day is spent sleeping. What I like to do is give a ferret-proofed room to my ferret that she is allowed to run about in for about 4 hours, then she's back in her cage.  Her waste smells far worse than my dogs' or cat's. It must be cleaned daily to prevent bacterial overgrowth which could make her sick. She needs her nails clipped every week instead of every 2 weeks like my cat, as they grow quickly and can inhibit her walking. She eats a high quality cat food (most ferret foods on the market today are crap.) For litter, I use wood pellets, the same kind that you would use in a wood burning stove. It's only 4 bucks for a 40lb bag and easy to clean up. She requires weekly changing of her hammocks and blankets because, well, who wants to sleep on dirty linens!?
Aside from that, it is law in the US that a ferret must receive rabies vaccination. If you take your pet anywhere outside of your home, you should also get a distemper vaccine. The biggest issue here is that there is a high risk of vaccination reactions in ferrets that can be deadly. Make sure you have a great exotics vet that knows all about ferrets before you let them stick a needle in her.
For the most part, toys are easy to do. They love piles of laundry to play in, PVC tunnels (i.e. plumbing pipes) from the hardware store, and hammocks. Even more so, get a squeaky toy to be used only when you are playing with her (don't leave a plushy with her alone, as they may eat the stuffing and need emergency surgery.)
Other than all this, ferrets I think are pretty easy to care for. 🙂
Saturday, February 15, 2014 at 6:16 pm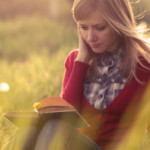 R.W.
Participant
A close friend of mine had two ferrets a few years back, and they lived with her and her mother in a cramped, two bedroom apartment. They are pretty smelly, as Aussie mentioned, and they do need room to run around. I would advise against keeping one in a rental, like my friend. A house with a yard would be fantastic, as you can also take your ferret out on a leash like you would a cat or dog.
I wouldn't say that they are 'more difficult', as every animal has its own temperament and individual needs; some dogs are very needy and require a lot of care. However, they are a handful, and they do like getting into things if you don't supervise them. I'd suggest that if you are interested in getting such a creature that you really do your homework and think for a while on whether or not having a ferret would be best for you, as well as whether your time limitations and environment would be best for the animal. 🙂
Tuesday, February 18, 2014 at 1:10 am
Oh yes, they LOVE to steal things! LOL. We found a stash of socks under out couch once thanks to our little weasel. And she's only allowed out with supervision! She still got those socks past us!
Wednesday, May 13, 2015 at 6:16 pm
antop
Participant
We can not compare in both. I think there are same straggle in caring dog or cat.
Viewing 5 posts - 1 through 5 (of 5 total)