This topic contains 3 replies, has 3 voices, and was last updated by
Evergreen 5 years, 5 months ago.
Viewing 4 posts - 1 through 4 (of 4 total)
Saturday, February 15, 2014 at 7:18 pm
I'm starting this thread under hamsters since rabbits are the same type of pet.  I have four rabbits, three female and one male.  They are the really big breeds, Flemish Giant and California mixes and they live outdoors.
I have a friend who has gotten several rabbits from us for pets and they live in her home and are extremely pampered.  I'm curious as to how other people keep their rabbits.
Friday, February 21, 2014 at 3:39 am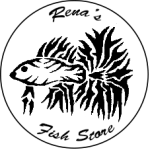 RenasFishStore
Participant
Best way to keep them is to either have them in a room to themselves that is safe without wires, or to have them in a C&C custom cage that has lots of room 🙂
Sunday, February 23, 2014 at 7:32 pm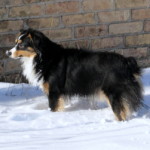 AussieLover
Participant
I miss my house bunnies. I lost them a long time ago, but we had them all spayed and neutered and lived in a 9 foot by 4 foot indoor pen together.  There was no top, but the pen walls were about 4.5 feet tall and they never tried to get out. I had everything from a 6 month old to a 9 year old living in there and they loved it.  My largest bunny was a massive lop mix, almost 13 pounds with the smallest being a 4 pound Netherland Dwarf. All were rescues from a shelter and 2 were abandoned at the front door of a pet store.  They could binky freely all day or just be lazy and munch on hay.  They were some of the most fun pets I've ever had, not to mention the way they begged for attention by standing up on their back legs waiting for me to pet them when I would walk by lol.
Before I had that pen, I had one much larger in a basement with the same bunnies when we lived in a previous location. It was a pen made up about the size of a medium sized bedroom. They even had their own furniture (plastic toddler chairs and table) that they would run under and jump on top of. Bunnies love as much space and good footing as you can give them since they are so active. They could be loud sometimes with their big ball toys with the bell inside. :p
Monday, February 24, 2014 at 3:31 pm
AussieLover,  I had two Netherland Dwarf recently and they were so cute but I had to keep them in the barn.  They were the ones I gave away to my friend and she keeps them as house pets.  They are so much happier now.
Viewing 4 posts - 1 through 4 (of 4 total)