Good pet owners around the globe know that positive reinforcement is the ONLY way to effectively train your pets. Hitting, yelling and becoming angry only leads to creating fear and stress in an animal, which will not work in curbing or training a new (or old) behavior. Gone are the days (thank goodness) of rubbing a puppy's face in its own pee to train it not to go in the house.
Professional trainers have known positivity over fear works every time, but what can we normal pet-parents do when our dog or cat is doing something it shouldn't be, or should be for that matter? Enter the Clicker Trainer.
Clicker training has been around for ages. Trainers of wild animals discovered this handy little tool and have effectively been using it for whales, elephants and other critters that are large enough to resist the coaxing and prodding of a human trainer. The Clicker Trainer is now becoming one of the most popular training methods on the market today. Why? Because it's easy and it works!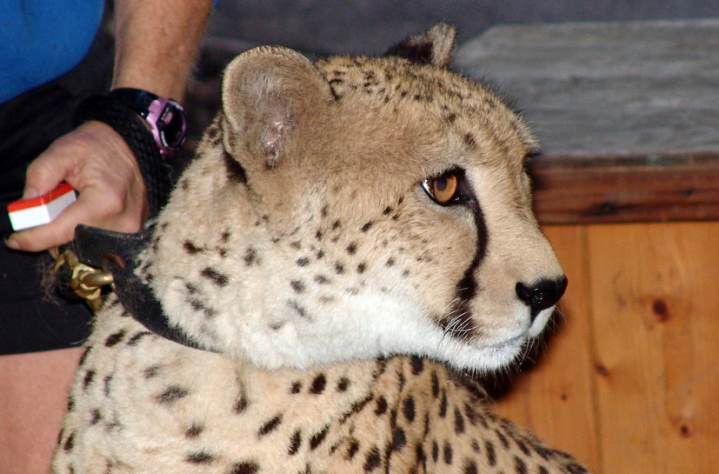 So What's the "Clicker" All About?
The Clicker Trainer is a small plastic box that fits in the palm of your hand and provides a distinct "click" sound when the metal button (or tongue) is depressed. Yes! That's it…so simple, yet so effective! Believe it or not, a single click and immediate food-treat is a fast and effective way to train your pets. Plus, it can also be used to curb all sorts of bad behaviours, as well.
How Does It Work?
The Clicker Trainer breaks the language barrier between humans and animals. The first thing the Clicker does is to teach your pet that each time it hears the click, it gets a yummy treat. Once your pet understands the "game" the more training power you have. Another advantage the Clicker has over traditional "good boy" training, is the Clicker is an immediate response that the animal knows means, "what I just did is right."
It's a Training Process
The Clicker Trainer is a great little tool; however, it will require some training for both you and your pet. Before you introduce the Clicker to your furry trainee, you should familiarize yourself with it and how to make the best use of this training aid. Play with it a bit to get the feel and the response time for yourself. Once you feel comfortable with it, bring in your pet and start your session.
Practice Teaches Guidance
In order to get your pet to this response level, you must first practice. Here are a few steps we recommend to help get your pet accustomed to the Clicker method.
Step 1: To start your training season, be sure to have small treats for your dog; keep these within easy reach.
Step 2: Place one treat in your hand and the clicker in the other. Note: If your dog catches the whiff of the treats and tries to get them from your hand, back off and try again after he gives up.
Step 3: Click the Clicker once and immediately offer your dog the treat.
Step 4: Let several minutes pass and repeat the click and treat method. Do this at varying intervals so your dog won't be expecting it. You will know your dog has mastered the basics when it looks at you expectantly after it hears the tell-tale click.
Once you and your pooch have these basics down, you can start to apply them to specific tricks or training methods. But remember the most important aspect of the Clicker Trainer is you need to do it immediately after your pet has performed well. For example, if you are practicing the "sit" mode, once your dog has sat on his own accord, you would click and offer a small treat – think of the Clicker Trainer as a camera, you must snap it at the exact moment to capture the image – this lets your dog know that what he just did was good and he will now be rewarded.
The Clicker Trainer has been proven to work with not only dogs, but with cats, birds, large animals and even wild animals. It is safe and offers a fun time for both you and your pet trainee. Say goodbye to those old frustrating training methods when you can click you and your pet to a happier, healthier life.