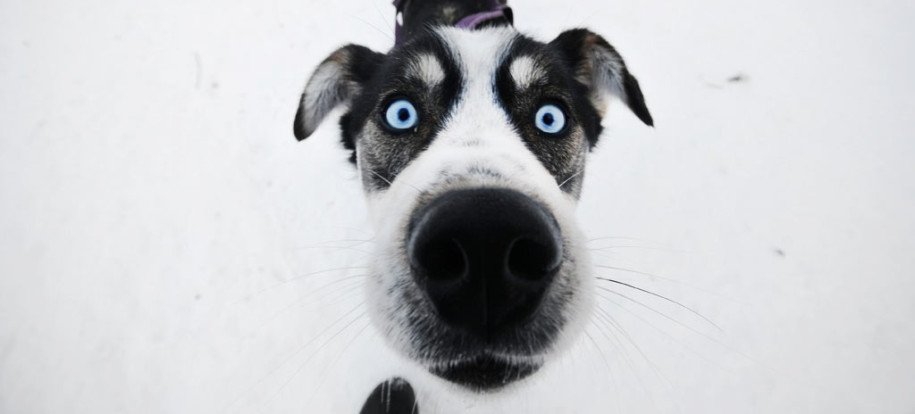 Dog training and behavior can be confusing, cant it? It's certainly easy to get lost in all of the information out there. Read on to dispel the myths and learn how to develop the best ever relationship with your dog.
Now, and I might sound a bit odd here, take a moment and think about your own thought patterns. If you have worked really hard on something and presented it but your boss is not interested how do you feel? Imagine that you stretched your mind and tried really hard to provide the result. I expect you leave the situation vowing never to bother again. Now imagine he gives you a pay rise and says how wonderful your work is. How do you feel? Do you feel motivated and want to work harder for the same result next time?
Dogs and people are not so different. They work for positive results, just as we do, and are much happier when they are in a positive situation. Before we explore this further I want to dispel another theory.
The biggest myth of dog training today is that of pack leadership.
There are some dog trainers out there that apply a misguided sense of wolf behavior to dog training. This is wrong. There is no other way to put it. The wolf, alpha dog and the idea that a dog is trying to take over the family because he thinks everyone in the home is actually part of a wolf pack is ridiculous. Dogs are intelligent, emotive and inventive so surely we can give them more credit than that.
Here is a little secret, the scientist who developed this theory, decades ago, has also denounced it. So it is wrong straight from the horse's mouth. Sadly although it is wrong this negative practice still goes on, even on the TV. Dogs are neither wolves, nor humans but a species in their own right. They learn as we do and will work harder for the same reasons that we will.
Canine Understanding
Like so many other dog trainers I learned about positive reinforcement after learning the less healthy side of dog training. Thankfully for many years now I have been blessed by understanding dogs in a far more positive way. The thing about understanding dogs and their behavior is that it has a wonderful snowball effect.
A little education, some observation and a quick look at the canine mind and you will soon know more about your dog than ever before, so let's start with reinforcement.
What is reinforcement?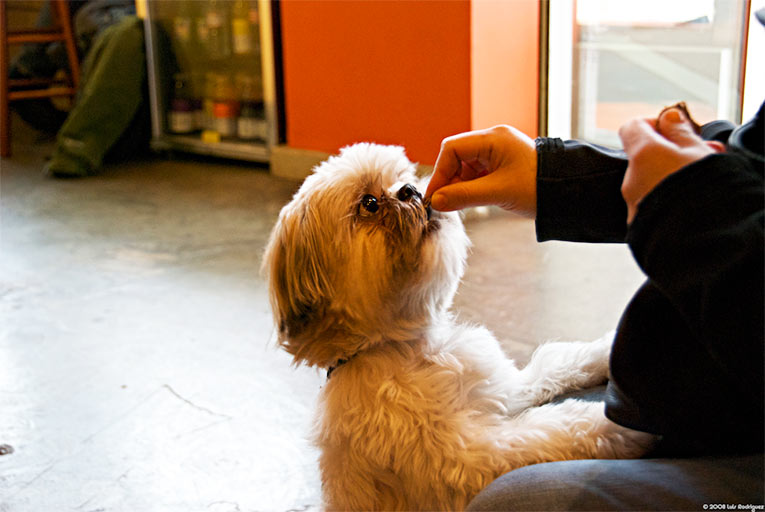 Before we talk about positive reinforcement let's take some of the confusion from the term reinforcement itself. The word actually means to strengthen but I am certain you know that. Positive reinforcement however is to add something to the behavior, usually a treat or other reward, and negative reinforcement is the act of taking something away.
So for instance if a dog sits and you give him a treat you have reinforced the act by adding something. The treat is motivation and reward in one which is positive reinforcement in action. A lovely way to train a dog don't you think?
Now the other side of things. If a dog is pulled tight on a check chain and the pressure only released when he moves into a sit position the pressure being released is the act of taking something away.
The second act is training a dog by using negative reinforcement. I would go so far as to say that, to this level, this method is not training the dog at all but bullying him. Which is why dog trainers all over the world are now advocating positive reinforcement as the most understanding and kind way to teach our dogs something new.
How Positive Reinforcement Works
Positive reinforcement works by respecting your dog and communicating to him in a language which he understands. It also is the most efficient dog training method because it ensures the happiness of the dog and keeps him motivated to learn more. Take a look at the following plus points to this dog training method;
Confidence – If a dog carries out a behavior and his owner tells the dog how great he is followed by giving him a treat then the dog will most certainly offer the same behavior again. The confidence of the dog will be high because of the reaction from his owner or trainer, with high confidence the dog is certainly more likely to learn.
Motivation – In addition to confidence the dog is motivated because he knows that something nice is going to happen, if only he can work out how to earn it.
Enjoyment – Thirdly the dog thoroughly enjoys this training type because it contains no threats, hurt, anxiety or punishment so it is fantastic for the dog and owner relationship too.
So, for a happy dog and the most efficient and enjoyable dog training sessions, keep things positive. Call back soon because next I will be showing you positive reinforcement in action.