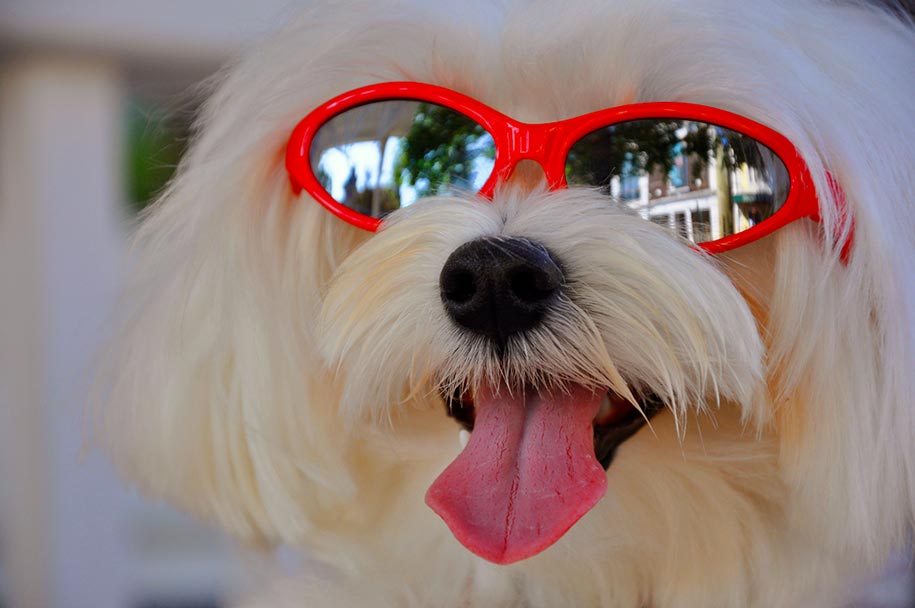 If you can answer "yes" to more than 5 of the following questions, you may be a victim!
Does your small dog…
sleep with you (on you!)?
jump on people?
nudge you to be petted?
get angry when others approach you?
have separation anxiety?
always have to go through a door ahead of you?
urinate or defecate on your floors or furniture?
insist on walking ahead of you when on a leash?
ignore known commands?
do whatever the heck it pleases?
Actually, it could be less than 5 but if it's more, then you are definitely the victim of Small Dog Syndrome (SDS). You don't have to be a victim. Some people live their whole lives being the victim of SDS and don't even know it. Either they weren't ever properly diagnosed or, more likely, they didn't even know there was such a thing. Take back your rightful place as the leader of your household once and for all by first understanding what SDS is and then learning how to fix it.
What is Small Dog Syndrome?
So what is SDS? SDS is what happens to small dogs when we treat them like equals, fail to set boundaries and just plain let them have their way. You know, kind of like the neighbor's bratty kids. WARNING: This does not work on children, so don't even try (sorry).
The symptoms include all or some of the behaviors listed above and more. Basically, they think they are the leader of the pack, the Alpha dog, the head of YOUR household!
"But It's Such a Little Dog!"
A dog is a dog is a dog. Small, medium or large, all dogs have the same instinct to belong to a pack.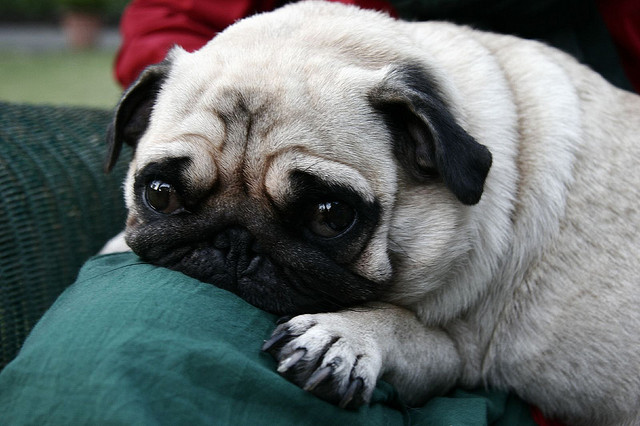 They are either the leader, an up-and-comer or a submissive member. Your goal should be to rise from submissive member (yes, you) to the leader and make your small dog a happier, more content little pack member. The first step is to understand what's going on in that furry little thing's head, so I'll break down some of the behaviors for you.
I pee on the floor. This is my house and if I want to use the whole thing as a toilet I'll do it.
I sleep on top of you. I own you. You are my mattress.
I nudge you to pet me. Again, it's all about me. I shouldn't even HAVE to nudge you.
I walk ahead of you on my leash. I own you. I'm walking YOU!
I cuddle you. You are now my own living, breathing heater. Where's my blanket anyway?
You get the picture. You think some of those interpretations are a bit exaggerated? Think again.
Don't let those big brown eyes or that tiny blue bandana fool you. That 6 pound cuddle buddy is your master and you are the slave. So let's move forward and restore order in our pack.
Take Back the Pack
If you want to be the leader of the pack, act like it. If you haven't already done so, begin by teaching your dog some simple commands like "sit" and "heel." This will begin to re-establish who is in charge. When your small dog stands tall and proud, or in this case, short and proud, it is exhibiting a dominate stance. You must assume the dominant stance to let it know who's boss. Same goes for your tone.
No more "goochy, goochy goo." Speak firmly and clearly…like you mean it.
You may notice your little dictator has some issues with personal space. When you allow it to jump on you or paw you whenever it wants, you are allowing it to disrespect your space. This tells it that you are submissive and that it is the dominant member of the pack. Take back your space! Don't let this happen unless you command it. This isn't a show of affection, it's a show of ownership…of you.
Stop letting it climb over you when you are sitting on the couch or on the floor. Think about it. You are literally letting it walk all over you. Talk about dominance!
Except for treats to reward good behaviors, don't hand feed your dog. Not even Buck in "Call of the Wild" was hand fed, and he was one of the most famous pack leaders around. Buck wouldn't have stood for this behavior and neither should you. Can you see Buck sitting in a high chair with a bib on? Well that's what some of you are doing and you need to stop.
At the top of the list is the tendency to stroke and coddle your dog when it is scared or stressed out. Stop it! This tells your dog that you are weak and it becomes really confused. Now it doesn't know who's in charge, and to your dog that may be the scariest thing of all. It's not a baby so stop treating it like one.
Probably the hardest habits to break will be yours, not your dog's. It will be tough at first, this reversal of roles, but I promise you if you stick with it you will end up with a more stable and healthy member of the family, you will be back at the top where you belong and you can both live happily ever after.