When it comes to getting a new furry friend to be it a dog, cat or other, logic tends to fly out the window at the sight of those beautiful soulful eyes that all pets seem to have. Humans seem to be hotwired to fall in love with small, appealing, furry animals.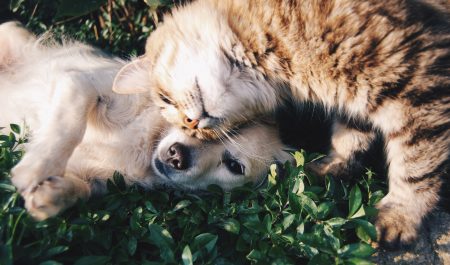 But before you invest your money, put on your practical hat and do the research first – before you start looking at pets.
Your options include an adoption from an animal shelter or rescue group, as opposed to going to a reputable breeder and purchasing a pet.
There are positives and negatives for each case.
The moral issue that arises is the fact that many animals are homeless, and shelter and rescue groups are overflowing with unwanted pets. Sadly, the death toll from pet Euthanasia is rising and is now in the millions. Guilt is not what this statement is all about; it is about pointing out an issue that we must all consider and each must make their own decision.
Getting a pet from a breeder is no guarantee that your pet won't have health issues, nor does getting a pet from a shelter means you are getting an animal with issues.
You must take responsibility for your choice. But we can help point out the good and balance it with the downside of the options that you have available.
You must consider the type of pet you want. Do you want a moggie – one of those delightful creatures resulting from an unplanned union! Or do you want a pedigree – where the history of the parents is in there in the breeding records?
Buying from a breeder allows the following:
Reputable breeders can introduce you to the parent dogs, so you can see what your puppy will grow into.
The personality of the dog will be easier to predict as ethical breeders only breed from the healthiest, strongest cats or dogs.
You can distinguish the breeder that is concerned about the health of the breed, and check how they have socialized the pet to produce a confident animal.
A visit to the breeder's property will give you an idea of what your new pet's environment is like.
Many breeders have worked with a veterinarian and can show records of vaccinations and certification. Ask the breeder for the name of the vet and check with them that that breeder is ethical and caring.
Please note that buying from a breeder is not a guarantee that your pet will be super healthy and will never have any problems.
The negative aspects are as follows:
You can be limited to what is available or you may have to wait until the next litter to get the color or sex of the animal.
Not all breeders are the same. Sadly, some churn out the little fluffy' s regardless of health issues.
The ethical question remains – with all the unwanted pets available, is encouraging breeders to keep breeding a good thing? That is something only you can answer.
What about a pet from an animal shelter? Let's look at what you can expect.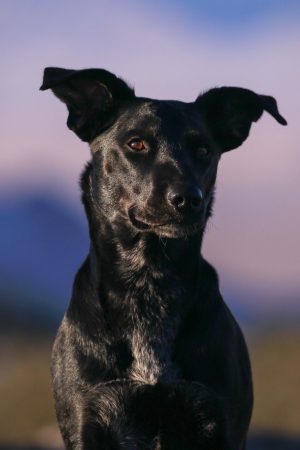 You will have a good selection of pets to choose from and every one of them would love to be your friend.
If you don't want the hassle of raising a kitten or puppy, you can choose from a selection of older pets who are calmer and may suit your needs better.
The staff have the history of the animal and can inform you about the personality of each pet and any issues they may have. They are honest in their appraisal as they don't want the animal back.
Some pets are even vaccinated, or microchipped which can save you money (this is because people get an animal, get everything done and get tired of it and hand it into a shelter so you benefit).
You can spend time with the animal to see how it responds to you, keeping in mind that the animal will need a gentle approach and time to get to know you.
You can often take your pet home that very day.
What about the negatives: are there problems getting a pet from a shelter or rescue group?
Some animals may have issues from previous owners when they are in a rescue situation. They may have been mistreated and abused. These little creatures need more care and patience to help them recover.
The health history of a pet can be unknown. Some owners who hand their pets in will provide comprehensive details, others will not.
Each shelter or rescue has its protocol – some may only allow people in a certain district to take home a pet as they cannot monitor the pet from a distant town. You may fall in love with a beautiful pet only to find you can't have it!
As you can see, there is a lot to consider before you purchase a companion. Be aware that some people in the pet industry put profit over ethics, so avoid those types of people. The best way to put them out of business is not to buy from them.
Adoption is considered the easiest and best way to save a life and imagine how good you will feel when you give them a forever home.
But as we all know, it is the heart that will govern your choice.
You may say one thing but then make the mistake to hold that sweet little kitty. Once you hold it and they gaze into your eyes, what can you do?
They have their tiny claws wrapped around your heart!