5 Monogamous Animals That Mate For Life (Almost)
1. Gibbons… An Open Marriage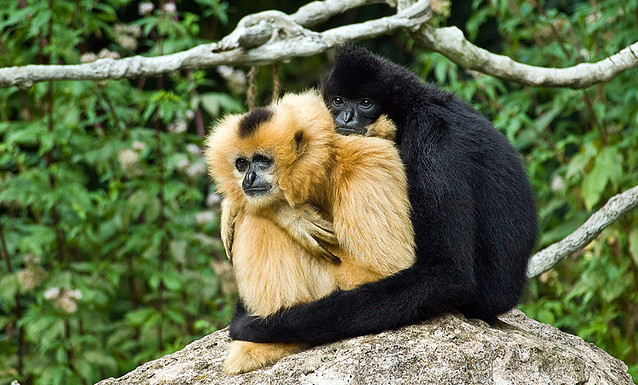 Gibbons and monogamy. Once thought to be as closely linked as the moon and the stars, a closer look reveals these couples have some juicy secrets! I know it's hard to believe. After all, we all know the beautiful tales of the Gibbon's courtship. The male sings a beautiful solo to his beloved. His beloved sings an equally beautiful solo to him. The magic of music brings them together at last and they often sing a duet to declare their undying love. Even the kids join in, like the Brady Bunch, screeching their songs of devotion. Sounds lovely, doesn't it?
But the dark secret cannot stay hidden. These "Perfect Couple" wannabes aren't really monogamous…they are only socially monogamous! These hairy hedonists really are swingers, in both senses of the word, because they can get "together" with any monkey they choose as long as they come home every night. Try that with your mate and let me know how it goes.
2. Beavers… The Perfect Couple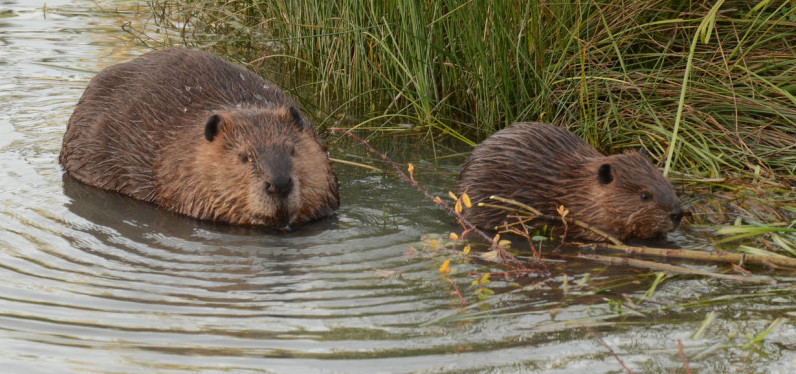 Beavers just may be the perfect couple of the animal world. They are faithful companions to their mates and share most of the responsibilities evenly. Raising the kids is not just "woman's" work, the male is just as involved and every bit the devoted parent. The female doesn't mind sharing the "man's" work either. She'll get right up there and patch the lodge roof as quickly as any other beaver.
And talk about dynamic duos…both share security detail and defend their home and family with equal ferocity. I guess they both wear the pants in the family. The loving couple learned all these cooperative behaviors from their parents, just like they set the ideal example for their kids…and the beautiful cycle goes on.
3. Wolves… Family Matters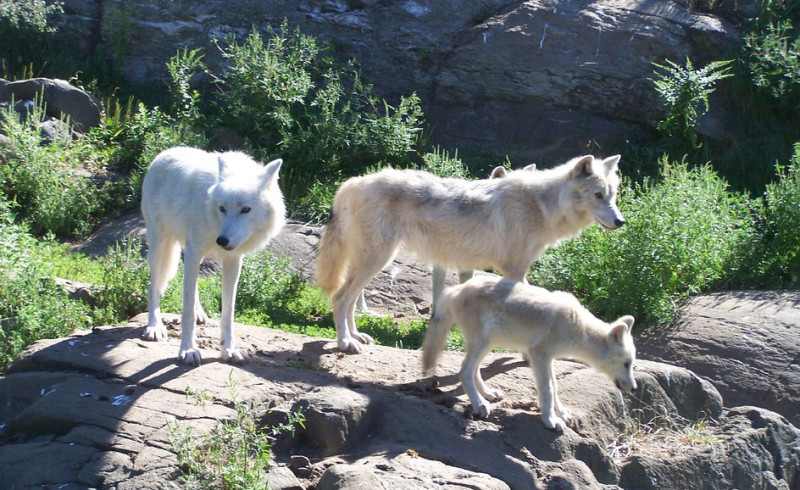 A pack of wolves is often seen as a sort of "gang", but in reality, they are one big happy family, strictly ruled by the alpha male and the alpha female. These mates may be runner up for "The Perfect Couple" because of their, typically, life long devotion to one another. This loving couple ends their long day of chasing the pups, taking down deer and elk, and all the other parenting chores by sleeping together in their own little love nest.
As devoted as they are as a couple, they lose a few points in the parenting department because they always make the children wait till they've had their fill at the kill of the day. Take away a couple of more points because the male, perhaps when he has had a bad day, may not be interested in mating so he lets his 2nd up, the beta male, take over the tedious chore. Men.
4. Black Vultures… Ugliness is Only Skin Deep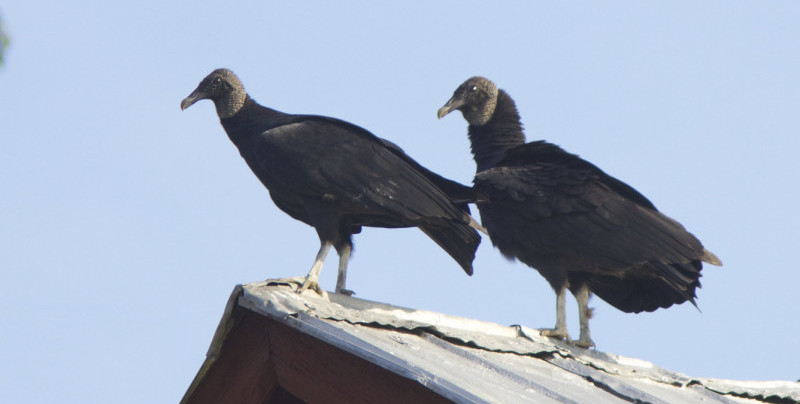 Not the most attractive birds in the air, you may have often thought that black vultures mate for life because they are so ugly that they are just happy ANY bird would have them. But you would be wrong. They are just naturally life long lovebirds…for the most part.
Once in awhile, after that first fire of passion dies down, the male vulture may wander and find himself enthralled once again with another very ugly bird. And that old "I thought she was just a carcass!" excuse won't fly and the consequences are hardly worth it. When he gets caught, the entire flock turns into an angry mob and tries to carve a scarlet "BV" (bad vulture) on his body with their talons and beaks. Lesson learned…back to the nest. If he's smart, he'll do some of those nifty aerial acrobatics that first lured her in to show he's still her man.
5. Albatrosses… Gettin' Their Groove On!
Ah the Albatross. If these aquatic birds could write, they would publish "Courting for Dummies" and never have to fish again. But, of course, they can't. The courting rituals they use are so precise, so effective and so elaborate, young birds must first "apprentice" with the more mature birds before they can go out and woo the females.
Once they have mastered the art of courting, the young birds will dance with many partners before they find "the one." These chivalrous suitors will preen and point, rattle and bow…they will twerk if they have to, until they have won their lover's heart. Once they have promised their love forever, the male travels frequently and far, but always returns to his one and only.