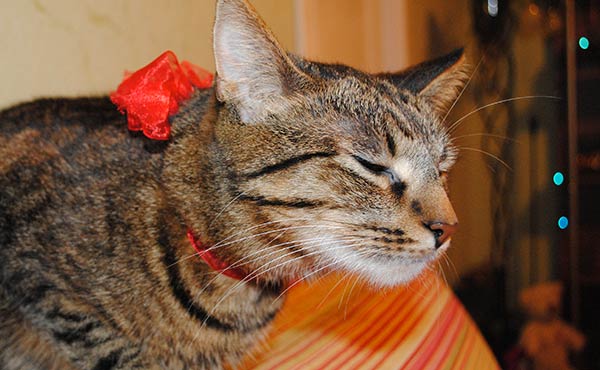 My name:
Mint
Breed:
Mix
Age:
3 years
About me:
My name is Christine and this is my beloved cat Mint. For most of the day she just sleeps some place warm which happens to be my bed or even my pillow 🙂 And after long day sleep it is time for a good meal. And it has to be a good one, otherwise Mint will complain! She doesn't like dry food at all.
Sometimes she likes to play fetch or just run around the house like crazy. If I leave an open drawer, she will definitely hide there. Sometimes I don't notice her hiding and close it.
I like wrapping a Christmas present to Mint every year. I hope she believes in Santa Claus and enjoys gifts as much as I do.
My gallery: